is to eliminate plastic from the bathroom, making zero-waste showering a zero-hassle choice. Because lathering up shouldn't cost the earth.
Packaging accounts for over 40% of total plastic usage. More than 300 million tons of plastic are produced every year, half of which is used only once before being thrown away. Approximately 8 million pieces of plastic enter our oceans every single day.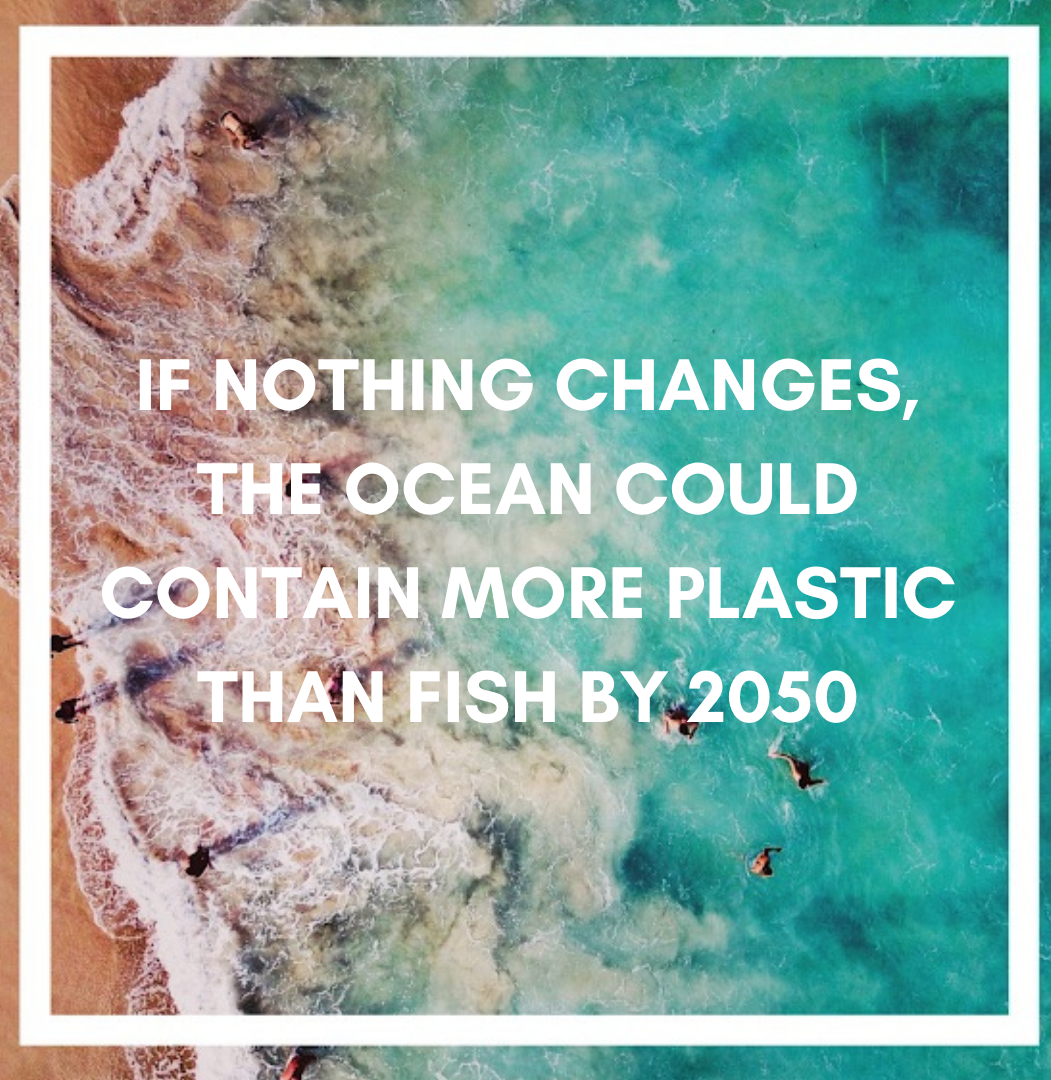 All Lather Box products are solid bars which means no plastic bottles or containers. All of our packaging is recyclable and our boxes and postcards are made from recycled paper.
What's inside the 4-bar boxes?
You can choose from a Raglan, a Mavericks, a Cloudbreak or Duo combinations. Each box contains a different combination of four solid hair and body bars. Each bar is made in the UK with a minimum-waste process, vegan-friendly and is never tested on animals.

What ingredients go into the bars?
First things first - what will never go into our bars: palm oil and harmful foaming agents or preservatives (parabens, SLS, sulphates, triclosan, phthalates). All ingredients are naturally occurring and fully biodegradable.
The base of the bars is either a plant-based oil (coconut oil, olive oil, castor oil), cocoa butter or shea butter (bought from a women's worker cooperative in Ghana). The bars' colour and fragrance comes from essential oils, herbs, spices and flowers - also chosen for their therapeutic and healing properties. You can see a full list of the ingredients in each bar here.

How long do the bars last?
On average, the bars last between 4-6 weeks. Of course it depends on how often you shower ;) They have a shelf-life of 1 year.

How should I store the bars?
Let them air dry on a soap dish after use - ideally out of range from water splashes.

Can I buy just one box as a gift?
Yes! Know someone who'd love a Lather Box? Grab a gift box here - just choose a box and select the Gift option at check out.
How do I use solid shampoo bars?
Jump in the shower and run your hair under the water. Lather up! Rub a bar between your hands to create a foamy lather and massage this through your hair - we recommend this rather than rubbing the bar directly onto your hair. In hard water areas it can take longer to build up a lather. It's important to thoroughly rinse your hair to remove any soap residue, especially for long hair. Check out our step-by-step tutorial here.

Will my hair feel different?
After switching to solid shampoo bars your hair will go through an adjustment period as the build-up of product from commercial liquid shampoos subsides. During the adjustment period your hair can feel more waxy or drier than usual (depending on your hair type) as your hair's natural oil production levels readjust. Stick with it! Hard water can make this period last longer, but it's usually not longer than a week or two. Once adjusted, people can find that their hair dries faster, grows faster and is more volumised.

How do I use solid conditioner bars?
Apply to wet, thoroughly rinsed hair after using a solid shampoo bar. Either rub the bar through the ends of your hair or rub it between your hands until a creamy lather develops, then massage through your hair and rinse.
Really, zero waste?
Seriously, none. Our solid bars are biodegradable so when they're gone, they're gone! They're made using the ancient cold-process method which means zero by-products during manufacture. Plus, no bottles or containers to throw away. Zero plastic, totally fantastic.

Are the box and packing materials recyclable?
Lather Boxes are 100% recyclable. All packing materials, including the postcard, are 100% recyclable.

Why is reducing plastic usage important?
The Ellen Macarthur Foundation estimates that, if no action is taken, the ocean will contain more plastic than fish by 2050. Check out the About page for more information on the plastic problem facing the planet, and how we are part of the solution.
How much does a Lather Box cost?
A subscription costs £19.00 per box and is available as monthly or bi-monthly deliveries. A one-off order for a 4-bar or gift box costs £21.00. Shipping is free to mainland UK.

What forms of payment do you accept?
You can pay for a Lather Box using Visa, Mastercard or American Express debit or credit cards.

When is payment taken for subscriptions?
Payment for your first box is taken when you sign up. If you sign up before the 15th of the month your first box will be shipped to you on the 20th of the same month. You'll be re-billed on the 15th of each month going forward. If you sign up after the 15th, your first box will be shipped on the 20th of the following month, and re-billing will start the month after that. This avoids 2 payments being taken before receiving your first box.
Can I buy a subscription as a gift for someone else?
You can! For gifted subscriptions you can choose which month you'd like the subscription to start and how many months you'd like it to last. You also have the option to keep the gift subscription rolling with no set end date. Think of all the good karma coming your way. See subscription options here.

Can I cancel my subscription?
We'll be sad to see you go but we don't do contracts, so you're never tied down. You can cancel at any time before the 15th of the month for immediate effect. If you cancel on or after the 15th of the month the following month's box will be your final delivery. The only exception is if you opt for a set number of deliveries for a gifted subscription.

My box hasn't arrived or it arrived damaged. What should I do?
Please email rebecca@thelatherbox.com and we'll get things sorted for you.
How often is my Lather Box subscription delivered?
Lather Box subscriptions are shipped on the 20th of the month. You can choose whether to have monthly or bi-monthly deliveries.

Can I change my delivery schedule?
Of course. If you're going on holiday or just going to be away for a bit you can easily skip a delivery. Just log in and select that option in your account before your next renewal date. For subscriptions, you can skip deliveries from your second box onwards.

How do the delivery cut-off dates work?
To receive your box in the same month that you sign up, you need to sign up before the 15th of the month. Boxes ship on the 20th of the month. If you sign up after the 15th, your first box will be shipped on the 20th of the following month.

What happens if I'm out when it arrives?
Lather Boxes can fit through some letterboxes but if your letterbox is itsy-bitsy-teeny-tiny, and you're out when it arrives, you'll get a 'While You Were Out' card from the courier so you can collect it.

Where do you ship?
Currently only within the UK.

How much is shipping?
UK shipping is free!
See our full terms and conditions here